By Joyce Mukucha and Nyasha Mutena

As a way of ending water woes which have bedeviled the town of Chitungwiza for decades, the United Family Interdenominational Church(UFIC) International's founder Prophet Emmanuel Makandiwa has handed over a benevolent donation of two community boreholes.
Addressing residents of Unit J and several officials from the Ministry of Health and Child Care and UFIC, Minister of Health and Child Care, Dr. Obadiah Moyo said that the government appreciates and highly regards philanthropic acts of this nature especially in times of great need.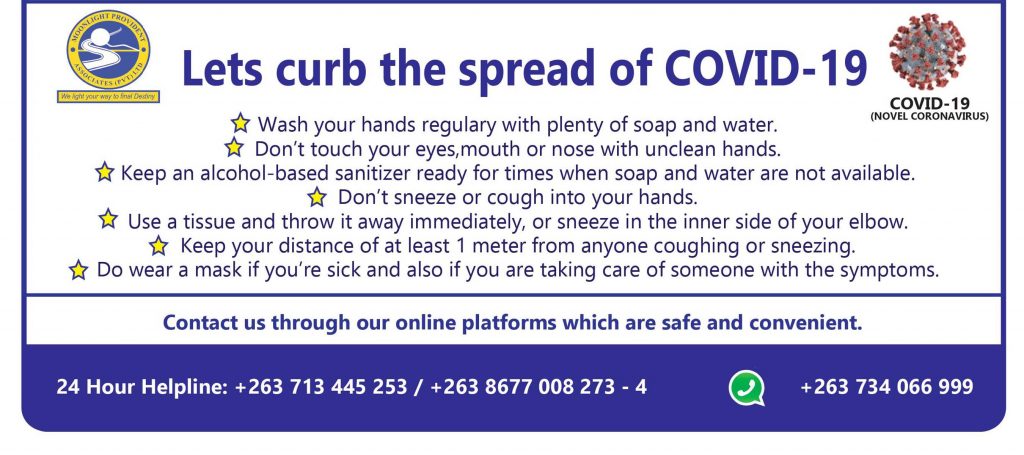 "I am happy to be amongst you as we all witness such an important gesture, Dr. Ruth Makandiwa has really set a very good example for all of us. The government is truly grateful for people who are philanthropic, this assistance complements our efforts in fighting Covid-19.

"This water should help us to exercise good hygiene, let us also continue to make use of our masks to prevent the spread of Covid-19, social distancing should be prioritized, Coronavirus is real, let's take it seriously and avoid contracting or spreading this virus, said Dr. Moyo.

He mentioned that Covid-19 could be spread evenly on the borehole as different people will touch it when fetching water, therefore to minimize the spread, ministry of Health and Child Care donated 25 litres of hand sanitizer for the community.

He further said water plays a central role in the prevention of Coronavirus therefore this donation from Dr. Makandiwa was quite opportune.

The boreholes were handed over in Unit J in the presence of Zengeza East Constituency Member of Parliament  Honourable Goodrich Chimbaira through the church's programme of Agape Family Care.

The donation came after Honourable Chimbaira went to the church seeking help last year in October.

Speaking during the official handover on the 15th of May 2020, Hon Goodrich Chimbaira thanked the UFIC leader Prophet Emmanuel Makandiwa and wife Ruth and said the consignment will go a long way in helping to reduce water crisis and coronavirus pandemic.

"The donation is of great significance to the members of our community who have endured years and years on end, of unavailability of the precious liquid. They have been forced to make laborious trips only to stand in queues at a few community boreholes that are available," he said.
Gogo Lince Vera said life was unbearable considering the importance of water is to life in essence.

"Life was very unbearable because water is life, words can never express our gratitude especially us the old people, as soon as Amai Makandiwa received our plea, she took no time to respond to our call, we are forever grateful.

"For us to do laundry for the family, bath, cook, clean and flush the toilet and to practice good hygiene generally especially during this Covid-19 pandemic, we need water, indeed in Amai Makandiwa, we are blessed to have such a caring and loving woman," said Gogo Vera.

UFIC Senior Pastor Prime Kufakunesu said that the drilling of the two boreholes cost over ZWL$900 000. He also said that so far AFC has drilled many boreholes across the country including in Mzarabani, Mabvuku, and Epworth adding that they also have conducted many projects for the destitute, women and the elderly.