Canada-based Zimbabwean visual artist — David Chinyama — is basking in the glory of his new solo exhibition simply titled Confinement Diaries in which the renowned painter showcases his uninhibited talent using found objects and materials to bring out textures and feel to his body of work.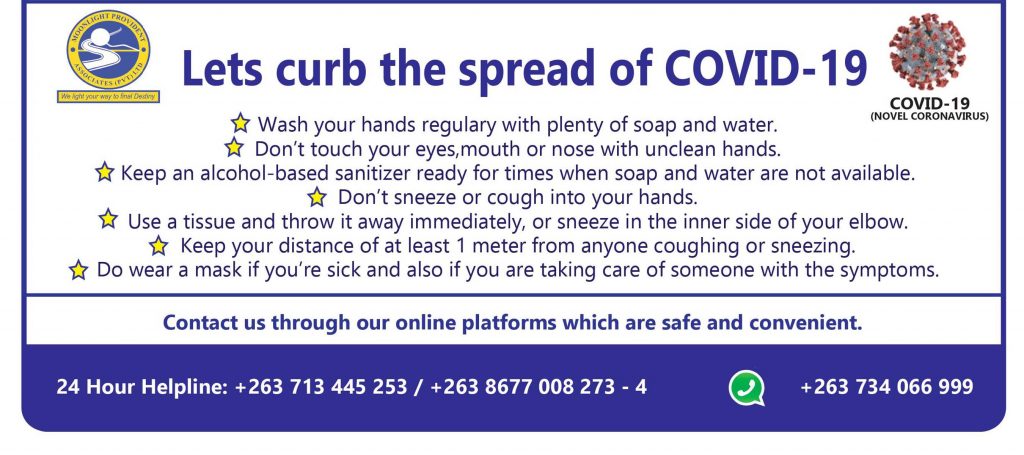 The renowned visual artist who is resident and practicing in a multi-cultural set up like Toronto says he has become so conscious about his identity hence the need of working with materials that represent him as a creative of African origin. In this interview David Chinyama (DC) talks to editor Jonathan Mbiriyamveka (JM) on how COVID-19 has impacted on his work and his fall back on plan and way forward.
JM. Congratulations on your new 3D virtual exhibition simply titled 'Confinement Diaries' currently running, would you like to tell us what inspired the exhibition?
DC. Thanks man, always a pleasure catching up with you Jones. I hope you are well and keeping safe during these unprecedented times.
Yes, going back to your question about my current exhibit 'Confinement Diaries', let me start by saying I am really excited about this new show as it is the first solo for 2020 and a first one too that l had to launch in 3D virtual. This exhibition comprises a collection  of  my most recent artworks that l created in past week 8 weeks  whilst in isolation in my apartment since the beginning  of a national lockdown here caused by this global pandemic Covid-19.
JM. Explain to us why you decided to have a 3D virtual exhibition?
DC. The emergence and spread of the Covid-19 pandemic this year has had so much impact on the programing of scheduled events in the arts sector globally like it has been in other sectors. The imposition of lockdowns, travel bans and closure of businesses partaken many countries did result in the postponement or indefinite cancellation of many of these scheduled arts projects. For my projects for this year, I had been scheduled to participate in a couple of solo exhibits and an international art fair Europe and the USA during the second quarter of 2020.  But after all these shows got postponed indefinitely l felt I could find other ways of showing and sharing my work with the audience. That's how I came about with this idea of showing my work in 3D Virtual form. As a visual artist practicing full time. I had to come up with ways to remain viable at the same time trying to earn an income that supplement the temporary stimulus funding we're getting from the Canadian Federal government
JM. How many pieces are on show?
DC. The inventory of the whole exhibit is 30 artworks but can only install about 15 pieces at a time in this particular space. But l intend to show all the pieces on a rotational basis.
JM. Explain the theme/themes of the exhibition we understand one of the masterpiece is titled 'Sacred Places'?
DC. Oh! 'Sacred Places'. I really love this piece man. To me, it is just a simple interpretation of a most common place almost everyone of us has, places we call home. That aspect of belonging and the sense of connection one has to their own dwelling regardless of how it compares to the other place the guy next door calls their home.
JM. Have you introduced new media such a yarn, and recycled burlap or this is what has been part of your works?
DC. My fascination with the use of various materials in my creativity continues to grow by each day. I now find myself spending more time scouting for different fibres and fabrics in different places to incorporate on to my artworks. Being in resident and practicing as an artist in a multi-cultural set up like Toronto has made me become so conscious about my identity hence the need of working with materials that represent my being as a creative of African origins. Way forward l continue to work and experiment with various materials I can ever lay my hands on and see the direction it's gonna take my practice.
JM. David how has your work evolved over the years?
DC. Oh yes of course. I have always seen my practice as experimental and evolving with each piece that I create. I feel my move to Canada has positively transformed and afforded me a new perspective in ideals to what should represent.
JM. When was the last time you exhibited or had a show this big? 
DC. My last biggest show was a solo exhibit here in Toronto Canada in September last year though I did participate in several other group shows too towards the ends of the year. I also had a collaboration project with a classical music and Orchestra group called the Heidelberg Junge Kammerphilharmonie in Germany last December.
Dont miss out on adding a Chinyama masterpiece to your collection. For price or catalog for the exhibition please inbox me here or send an email to [email protected]