By Own Correspondent
The United States ambassador to Zimbabwe on Monday told the Zimbabwe government to "end state-sponsored violence," apparently unbowed after being summoned by the foreign ministry in the wake of comments by a top U.S. official who described the southern African country as an "adversary".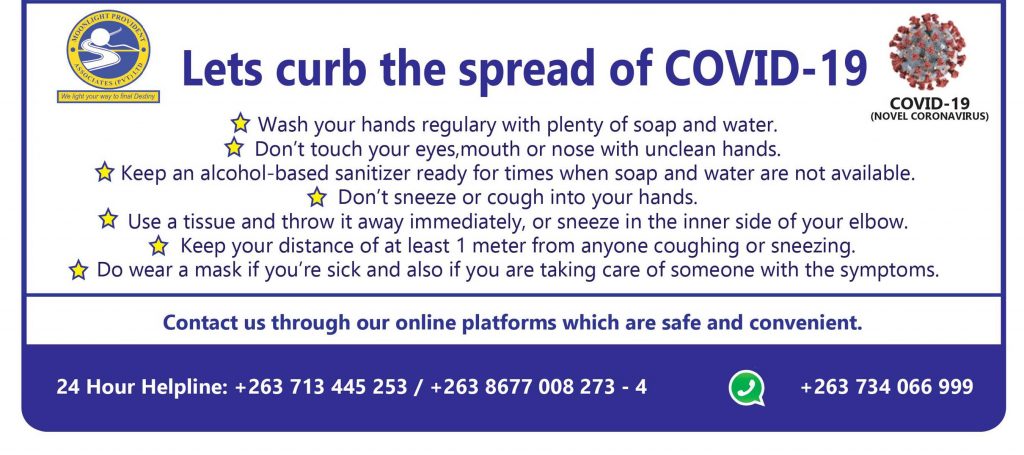 Robert O'Brien, a top U.S. security adviser to President Donald Trump, on Sunday accused Zimbabwe along with Iran and China of "taking pleasure and solace in what they're seeing here", referring to the May 25 killing of George Floyd in Minneapolis, Minnesota, which sparked violent protests. Floyd, who is black, died after being chocked by a white police officer who stuck his knee on his neck for nine minutes.

O'Brien said America's "adversaries", who used the episode to engage in a sport of what-about-ism, were trying to sow discord, warning: "There will be a response and it will be proportional. This is not something that our adversaries are going to get away with for free."

Zimbabwe's foreign minister Sibusiso Moyo summoned ambassador Brian Nichols on Monday, and told the ambassador that "O'Brien's allegations are false, without any factual foundation and deeply damaging to a relationship already complicated by years of prescriptive megaphone diplomacy and punitive economic sanctions," the ministry said in a release about the meeting.

Nichols, in a statement issued at the end of the meeting, vowed that "Americans will continue to speak out for justice, whether at home or abroad."
Said Nichols: "The American people's unwavering commitment to the welfare of Zimbabwe's people has kept us their largest assistance donor. Remembering that commitment, today, I again urged Zimbabwe's government to end state-sponsored violence against peaceful protesters, civil society, labour leaders and members of the opposition in Zimbabwe, and to hold accountable those responsible for human rights abuses."

Citing the recent abduction and torture of three MDC activists Cecilia Chimbiri, Netsai Marova, and the Harare West MP Joana Mamombe, Nichols insisted: "To those who deny America's right to speak out on their fate, let me remind you: Injustice anywhere is a threat to justice everywhere."

Drawing comparisons with Zimbabwe where security forces kill and maim with impunity, Nichols said the police officers involved in the Floyd incident had been sacked and one had been charged with murder.

"Zimbabweans surely wonder when, after so many years, Patrick Nabanyama, Itai Dzamara, and Paul Chizuze will get justice," Nichols added.

Nabanyama was an election agent for former MDC MP David Coltart who disappeared without a trace in 2000; Dzamara was a journalist and human rights advocate who was abducted never to be seen again, while Chizuze was a rights advocate who has been missing since February 2012.

Nichols said the murder of Floyd was "a tragedy that filled Americans with horror and anger" but noted that "America, conceived in liberty, has always aspired to be better."

Moyo said the Zimbabwe government hoped that the U.S. might take a "more even-handed and less prescriptive approach; that it might acknowledge the reform efforts and progress being made by the 'new dispensation' – very significant challenges notwithstanding – and that it might seek to engage in a more open, more sincere, and more practical dialogue about how our governments can work together for the benefit of both nations and peoples."

"I informed the ambassador that Zimbabwe derives no pleasure at all from the scenes of violence and hatred which have erupted in cities and towns across the United States of America," Moyo added.

President Mnangagwa's spokesperson George Charamba has seized on the death of Floyd, firing off a series of gleefully animated tweets. In one, Charamba exclaims "AMERICA IS BURNING!!!"