It's really hard to miss the high energy and talent of the confident, freshly dressed duo when they arrive in any room. The innovative sound captured in all of their music, that the rest of the world will soon know, comes from no other than TK Savage and Keith Wonder, who make up the group Wonder Gang.
Takunda Masando (TK), born in Chinhoyi and Bongani Keith Masando (Keith) born in Harare, have been making an uprising in the US, also putting their city of Dallas, TX on the map.
The two's versatility is incomparable to any artist. The musicality of the two has even been cosigned by Kanye West's G.O.O.D Music engineer, Anthony Kilhoffer, who was the former manager of Rap Icon Travis Scott from Houston Texas.
Amongst others from Kanye's camp, Jeff Bhasker, who produced for Rihanna, Kanye, Beyonce, and more, also took notice of the two, inviting them to work with him in Los Angeles early last year.

Together, TK Savage and Keith Wonder have created a buzz with having over 500K streams across platforms, SoundCloud, Apple Music, Spotify. They have opened for Post Malone, T.I, Ty Dolla $ign, Lil Uzi Vert, and have opened at the legendary Phillips Arena in Atlanta, Georgia.
They finished off 2018 with a big show opening for Houston's native Sauce Walker and kicked off 2019 performing with Young Dolph on Jan 18. Throughout 2019, Wonder Gang performed with Kodak Black in March, Chief Keef in April, Gucci Mane in July, and finished 2019 big performing their first-ever festival with Smokepurpp, Trippie Redd, and Young Thug. The future is bright for this Rap dynamic duo.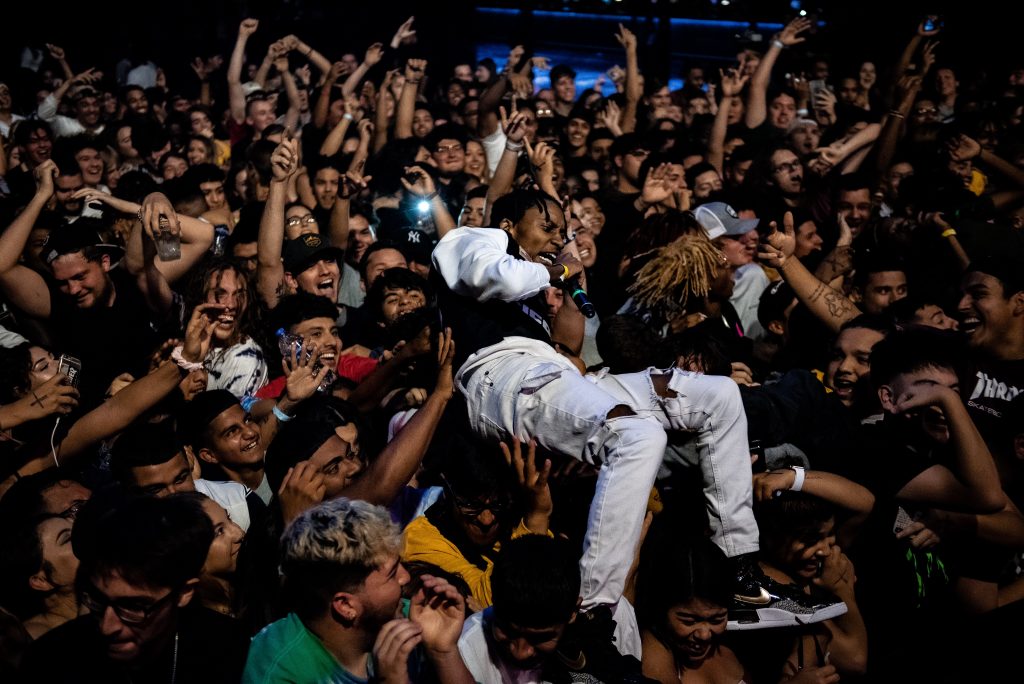 With 2020 starting off, TK Savage and Keith Wonder released their single Spaceships, after notable UK DJ Semtex heard it and requested the song after hearing it on a first listen through an Instagram Live chat with Anthony Kilhoffer. Semtex is the former BBC Radio 1Xtra DJ/presenter and is now with Capital XTRA radio.
They are also doing great humanitarian work with launching their new platform called #beheard talks, where they are giving an opportunity to anyone with a voice in response to the recent George Floyd tragedy. TK and Keith are presenting their platform to give a place to people, to strategize, have dialogue, and make peaceful thinking with the community on Instagram live for an hour every day.
You can catch this broadcast on Instagram live, on their @wondergangoffical profile.

What's next for Wonder Gang? TK and Keith are here with their new single titled OTC! It's a must-listen, in which the two trade verses back and forth discussing current situations in culture right now and stories of how the two rappers plan on executing their success in life.
This track bangs with a bravadoesque rap style, and a heavy bass that cuts through, while the two trade ideas rapping about relatable topics and present-day issues, along with their plans on being Iconic. The cover art picturing Keith Wonder (on the left) and TK Savage (on the right), both posing with a luxurious Lamborghini, sets the tone and displays aspired wealth and temptations in life.
A vibrant cross hangs over in the background, and the two managed to once again deliver a hit with this latest release.

You can follow them on Instagram @Wondergangofficial, and their personals are @realtksavage and @keithwonder. Listen to the new song OTC with the links below and be on the lookout as they plan on releasing a full length project this summer.
Follow link below for more https://music.apple.com/us/album/otc/1513526588?i=1513526594