By Charles Dhewa
By restricting movement between rural and urban areas, there is no doubt that lockdowns in African countries have weakened domestic trade and social fabrics that sustain most low-income economies. Contrary to views from policymakers, African economies are not sustained by international trade but domestic commerce and social capital. COVID19-induced lockdowns have made it difficult for urban dwellers to get bags of Nzungu, Nyimo and Mumhare from parents in rural areas as long-distance buses have been stopped from operating. Neither can they taste favourite indigenous fruits like tsvubvu or herbs like Zumbani and others famous for fighting flue which is common in winter.  However, that is where the bad news ends.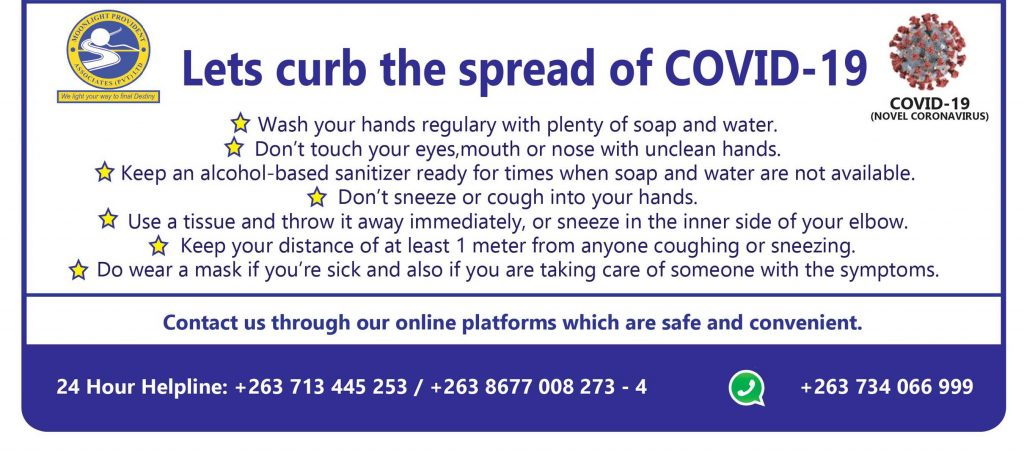 Going back to the roots
Failure to transport perishable commodities to cities is beginning to inspire a new sense of self-reliance among farmers and rural people. So important has become traditional ways of preserving food that most farmers are wondering why they were always rushing to sell their valuable commodities for a song when they can wait and add more value. On the other hand, urban consumers who have previously over-depended on imported food systems to the point of associating mufushwa with poverty are beginning to look for it to fill gaps created by absence of fresh vegetables from rural areas. Those in the fresh meat and fish industries are dusting their knowledge on drying beef into chimukuyu which after all is said to be superior because it does not cause gout. Pre-COVID-19, the promotion of indigenous food was labelled informal food vending – of Mutakura, Mahewu, road runners and Mazondo. 
 
Drawing lessons from COVID-19, if African policy makers had promoted a very strong culture of food preservation, the impact of the pandemic would be softened.  More than 90% of our major staples in Africa are rain-fed which means they are seasonal. The same applies to indigenous vegetables like nyevhe as well as fruits like mawuyu, nyii, tsvubvu and masawu which come in abundance leading communities to suffer economic losses. 
 
Unfortunately policy makers' notion of preservation is just about storage and warehousing yet food should be warehoused when already preserved. African grandmothers made different kinds of mumhare and mufushwa to last until the next harvest. Sweet potatoes were preserved in pfimbi and ripening of fruits through kupfimbika remains a very common practice today in Zimbabwe, for instance. All that knowledge is now due for assessment and improvement although preservation technology is yet to fully embrace indigenous knowledge systems.
 
No need for preservatives
A major attraction for indigenously preserved food is that it does not have preservatives which are said to be causing different kinds of cancers that are claiming the lives of many eminent Africans. There is a strong emerging view that if properly done, preserved indigenous food can go through the retail supply chain involving agro-dealers who are an integral part of processed food distribution chain.  Farmers have observed that the growth of the modern food chain like fast foods is not contributing much to the growth of smallholder farmers. Recipes and spices used by fast food outlets are meant to promote producers from source countries. For instance, recipes and spices that go into pizzas and niche restaurants are not produced locally as a way of preserving global supply chain from which fast food chains originate.
 
Upgrading and simplifying indigenous value addition knowledge
Developing countries have not looked at appropriate technology that can simplify value addition knowledge especially traditional knowledge such as on drying mufushwa and brewing mahewu. Consequently there has not been much preservation and quality improvement of mufushwa and other indigenous foods into ready to eat products for better domestic nutrition and export. At national or regional level there has not been meaningful efforts to add value to traditional knowledge on preservation methods. 
 
There is still overwhelming preference for imported knowledge like canning beef and beans as well as tomato sauce which process requires hitech. Africans who grew up in an agrarian society remember producing their own baobab yoghurt through mixing with cow milk while herding cattle.  It is possible that such indigenous knowledge was poached and commercialized.  Now it is not clear who is coping who in producing yoghurt. Mahewu was brewed using chimera but now some companies are producing mahewu but have kept the original sources of knowledge invisible. 
 
For how long are African food systems going to remain locked in specific areas or regions?
This is another fundamental questions triggered in people's minds as they grapple with the consequences of COVID – 19 on their food systems. Suddenly they realize how their food systems are still locked in specific rural areas and production zones and why they need to develop supply chains through which different production zones can enrich each other. Another telling observation is that more than 50% of the urban population lack rural knowledge. Little knowledge of what urban people are aware of is obtained through informal markets like Mbare in Harare and many others across African cities. However, Zumbani and Mufandichimuka cannot be found in supermarkets where the majority urban dwellers shop. 
 
A lot of knowledge gaps exist between the young generation and local food systems. By not cultivating such knowledge, Africans are killing future demand for indigenous food. The young only know about pizza and Ice cream but very little about sources of food. In terms of demand it is not about young people knowing the plant but developing taste and appreciating home-grown food and associated advantages. Another mistake being corrected is packaging food in modern measurement like calories, kilograms and alcohol content, among others. "Our own knowledge systems should empower us to desist from expressing our food through medicinal properties because the food end up being associated with diseases or illnesses. We should elevate the nutritional side associated with wellness although we are aware of medicinal properties in the food", one farmer from Mutoko district of Zimbabwe told eMKambo.
 
Combination of medicine and nutrition
Farmers added that nutrition and medicinal properties are closely linked in the African sense and knowledge systems. However, many lamented the fact that when food is expressed as medicine through modern science it is taken like a drug although it has preventive elements. On the other hand traditional foods like small grains are mostly promoted from a nutritional perspective while their medicinal angle is not elevated. When food is a combination of nutrition and medicine it is consumed as a package as opposed to imported practices where Vitamin A tablets can be consumed separately.
 
These are some of the discussions happening between farmers and traders trying to continue trading during and after COVID-19. While the majority of African mass markets may have been closed physically, trading of knowledge and real commodities is continuing underneath as part of economic self-reliance and keeping indigenous food trading vibrant.