By Nimrod Ushe (Arts and Culture Correspondent)
Peresu Chikono is one of the prominent Zimbabwean traditional dancers of his time. Born in 1938,  at Chikuku in Bikita, he stood as one of the Chinyambera traditional dance shining stars. The traditional dance guru has performed his exuberant dances overseas, at a regional level and locally at marriages and ceremonial occasions in all the provinces of the country. 

Chinyambera Bikita Dance Group was founded at Matapi Men's hostel in Mbare, Harare in 1971. It was formed by  Peresu Chikono and he trained his group members. The group was comprised of Tembani Chakweya, Mike Gwidi, Johnson Seven Moyana, Mwenjendiyani Nhongo, and  Revai  Chakweya.
Sadly the group has lost most of its founding members. Luckily, Chikono is one of the surviving members who has revived the group over the years. The Bikita Chinyambera Traditional Dance Group used to perform at Katanga beer hall in Harare in the 1970s before it rose to prominence.
Chikono's dancing troupe performed at Black Arts Festival at Hackney in London East End 1984 (Sunday Mail 1 July 1984). And his group held 22 performances and 15 workshops as well as dance demonstrations.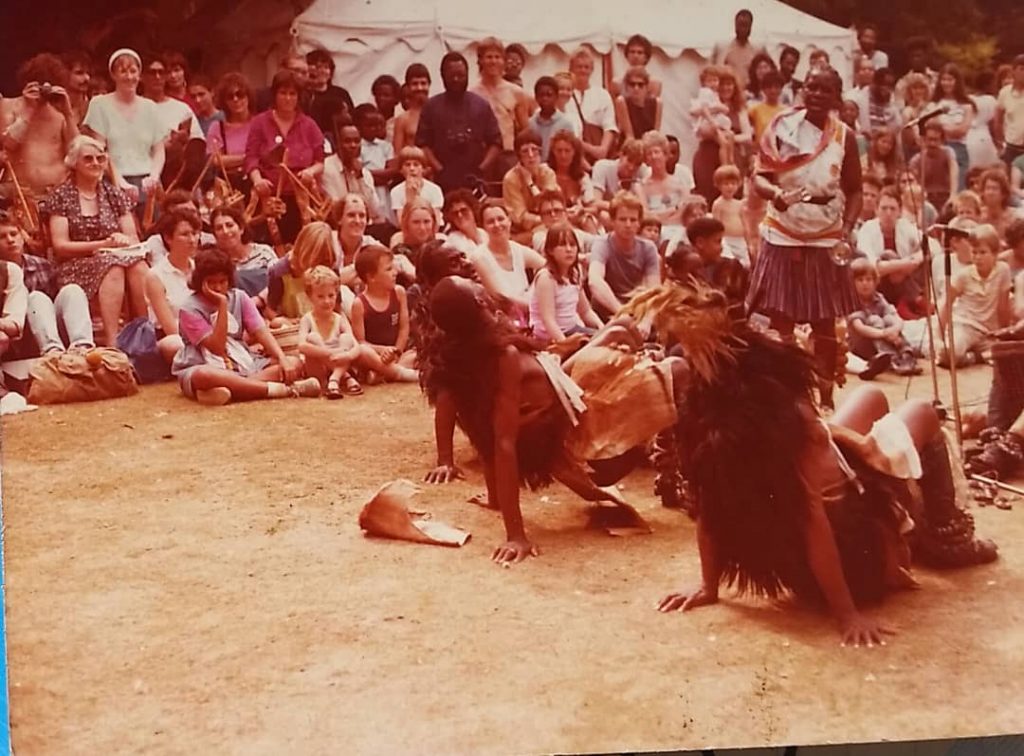 He attained a diploma at the University College of London in singing and dancing traditional music.

In Southern African countries, Chikono's team visited  Malawi, Zambia, and Mozambique and graced many important occasions. He also performed his Chinyambera traditional dances before the late Mozambican President Samora Machel in Mozambique. 

Chikono's dancing team also entertained the crowd at Zimbabwe Grounds on the former President the late Robert Mugabe's return from Mozambique in 1980. And his group also won top accolades at  Chibuku Neshamwari Traditional Song and Dance festivals ( The Herald 20 September 1998) just to mention a few.

Chinyambera traditional dance came historically when  Duma men from the west of Save River would go for a hunt. Women would stay behind and brew beer. When men came back the whole village would gather and thank ancestral spirits/ vadzimu and celebrate with a dance (The journal on Social Change and development  1997).

Usually, Chinyambera traditional dance was performed by the elderly men and women as gestures of pleasing the gods for good fortunes from the bush.  
In contemporary society, the  Chinyambera performers,   resplendent themselves with matewe (animal hides) and carrying sticks in place of a spear or a hunting bow. The dancers  would re-enact a festive mood and their movement imitating the hunter's life in the wild. 

It is popularly known as a  hunter's dance which cradled from Chipinge district in the Middle  Sabi Valley (Mugova ). According to  Peresu Chikono, " Chinyambera came to Bikita as a borrowed phenomenon from the Ndau ethnic group of Chipinge by the Duma clan".
The Chinyambera tradition is believed to have been started in 1914 in Bikita by the Chikono family and it is revived every month of August (Nyamavhuvhu) when many Chinyambera groups came together for an annual festival.    

And in contemporary society Chinyambera is being cherished as a living heritage of the  Duma, Ndau, and Shangani ethnic groups of South East Zimbabwe. 

Most of the puzzling questions about Chinyambera is "Why has it thrived so many years in modern times after hunting and gathering lifestyle has long passed?  In recent years the  Chinyambera traditional dances are also played for entertainment reasons and or on celebrating the community social events.
"Chinyambera is performed at community special events such as the coronation of the chiefs and headman and or on Culture Day," said Chikono.
More so,  in recent years, the Chinyambera traditional dances have been adjusted to suit some of the contemporary society needs.  For instance, they can perform songs and dances depicting the village 's lifestyle, such as death,  sowing, and or even events such as wars.

Chikono's Bikita Chinyambera Dance Group perform could perform the 36 basic routines of which the main is Mhande.  And it  has  a number of other  styles such as  Mugano, Dariko, Mutanda, Gwagwa, Mahiya, Nhondodzvakuru just to" mention a few.
 
Below is some of the  sampling of  Chinyambera lyrics  according to Chikono:
 
First song goes like "Mauya mese mbudzi dzinani, Tsvimborume natsavo kuseva, Kune vane magapu vanotsamwa, Makudo dziri mombe dai ndakaroora, Mainini vegudo ishoko"

Second song: "Mauya mose mbudzi dzinani, Kumeso ndepi ndikupe ponda, Mainini vegudo ishoko , Natsa kutamba foo yakawa, Dumbu guru nyambiswa urombo, Munonyimwa muchinzi vanodya , Mainini mandikanganisa, Mandibikira shuro nezheve, Mabva Mangondo mati zvidii"

Chikono profers advise to the youths that they should not shun Chinyambera traditional music as helping to shape their virtue (ubuntu/unhu vumunhu ).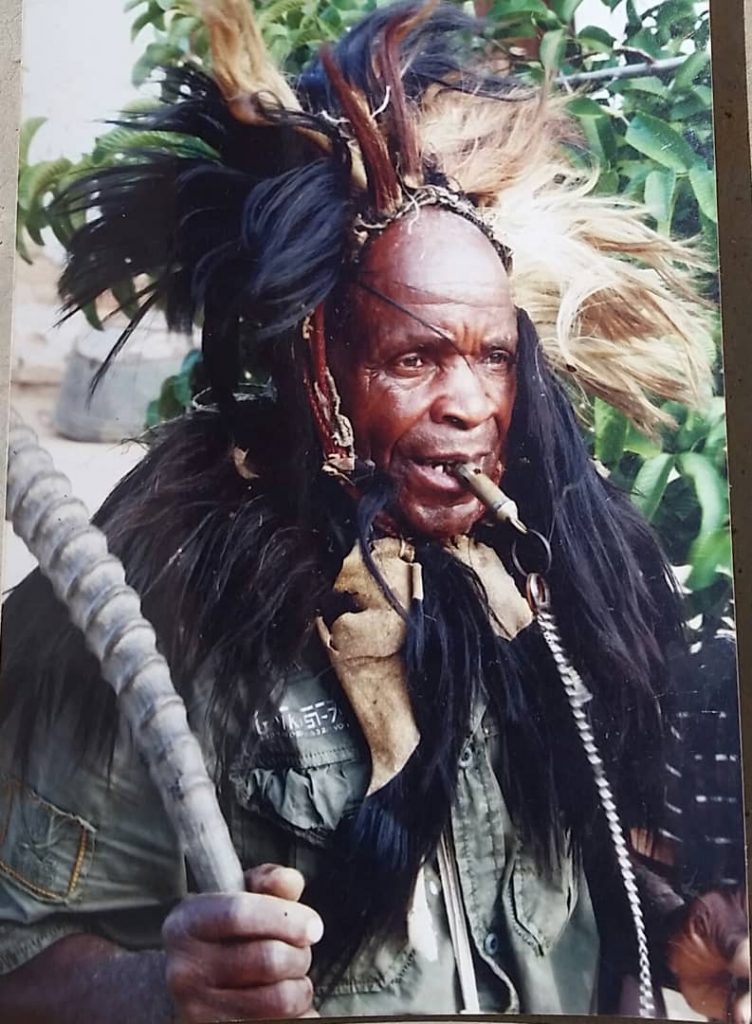 He also expounded that it will help them as a source of livelihood during the country'ss  economic downturn. 

Moreover, according to the expert Chikono: "It is worthy to note that the youths who want to pursue Chinyambera traditional dances should be persistent during training as the process might be tiresome to learn."

Perusu Chikono lamented that the youth seems not to be caring about Zimbabwe traditional music as they opted to the Zimbabwe dance hall music. However,  they also needed to be socialized about the country's traditional music. And he advised them to inquire from him for his Chinyambera mentorship at his homestead,  in Mataga Village, Chikuku in Bikita.