The Waddilove High School Ordinary Level Class of 1992 joined hands with the Zimbabwe Community Health Intervention Research (ZiCHIRe) to come to the rescue of the less privileged people of the poor community of Hopley who are facing a plethora of challenges including shortages of basic food and access to drugs and medicines amid the ravaging impacts of COVID-19.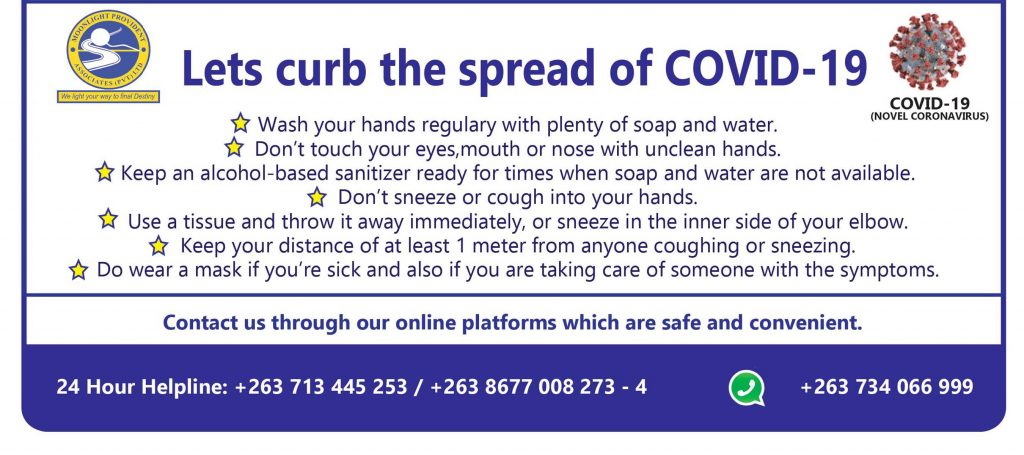 The Waddilove High School Class of 1992 of which the Director of ZiCHIRe Mr. Walter Chikanya is a member, comprises of people in various disciplines both locally and in the diaspora.
"As we were discussing on the various social media platforms we formed in order to reconnect and share ideas as the Waddilove High School Class of 1992, we deemed it fit to give back to our grassroots communities. During this difficult time of the COVID-19 pandemic, we realized that the elderly are the most vulnerable to the negative impacts of coronavirus.
"Equally negatively impacted are the village health workers and the ZiCHIRe community volunteers who are a part of the frontline workers in the fight against COVID-19. As ZiCHIRe we are working in the poor communities of Epworth and Hopley with interventions to eradicate gender-based violence and promote comprehensive sexuality education and provide SRHR services.
"This led our partnership with the Waddilove High School Class of 1992 to target the most vulnerable elderly people in Epworth and Hopley to provide them with food hampers so that they can cope with COVID-19," Chikanya said, who was accompanied by his wife during a food distribution exercise at Tariro Youth Centre and Clinic in Hopley.
The food hampers included a 10kg bag of maize meal, 5kg bag of soya bean chunks, 4kg of sugar, 2kg of salt, 2 bars of soap, 4 litres of cooking oil, a 5kg bag of flour and 4kg of beans per household headed by a senior citizen.
The founder of the Waddilove High School Class of 1992 social media platform, Wesley Mushaninga said the provision of food hampers was in tandem with some of the group's objectives.
"As a group, we seek to identify vulnerable groups in society and help them meet their daily needs. We also sit fit to network as group members and contribute our expertise and efforts so as to become productive and active citizens towards the development of Zimbabwe," Mushaninga said.
At the same food distribution event held on 27 May 2020 at the Tariro Youth Centre and Clinic in Hopley, ZiCHIRe with support from the United Nations Population Fund (UNFPA), in partnership with Musasa Project, held a community mobilization and advocacy meeting as well as a mobile clinic with members of the community who included pregnant women, commercial sex workers and youths.
"As part of the ZiCHIRe Spotlight programme, we are working with some community groups mentioned above with the view of reducing GBV. We work with the Spotlight Behaviour Change Facilitators in educating masses on ways of reducing GBV that has spiked during the COVID-19 induced lockdown period like this one. With Musasa Project, we encourage women to register pregnancy within the first three months and offer legal advice to victims of GBV," said Obey Mukorera, the ZiCHIRe Spotlight Programme Officer.