By Edward Major Kuyipa
The profession of undertakers and morticians used to be the preserve of men with the courage and capability to deal with all kinds of deaths. After all, the ultimate customer of the undertaker is the corpse. And that customer may be a victim of a horrendous accident or may be in a high state of decay.
Yet surprisingly there are hundreds of ladies who are rising to the occasion and defying the odds by willingly taking up the profession that gives people a dignified send off. Thus, the mortician profession has successfully gendered women's role from that which has been a natural role in rural areas of women as caregivers to that of a professionally rewarding role.
Cedarwood Memorial School of Mortuary Sciences' students have been mostly female since its inception in 2015, according to Mr. Johan Yadyo, its director.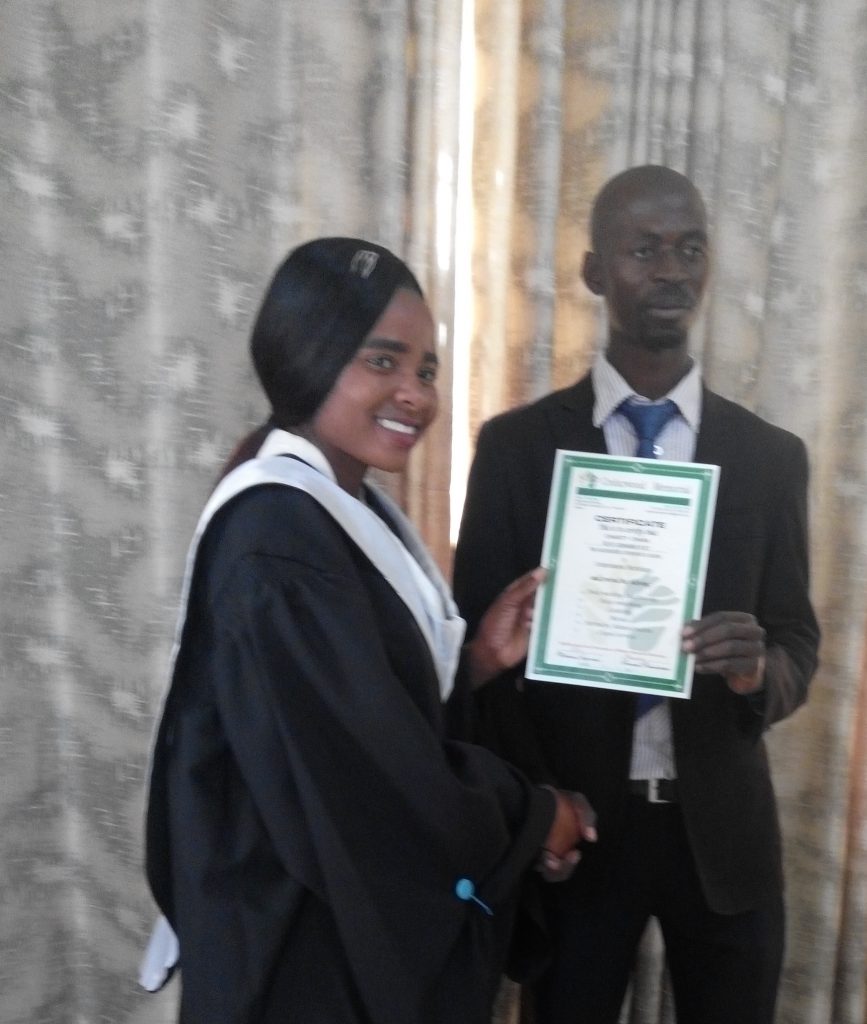 "We have trained more than a thousand morticians over the past five years, and more than half have been women. Most of these are actually married and are mothers. Among these we have female pastors," said Mr. Johan Yadyo, whose school is based in Harare, but trains people from all the ten provinces, including the furthest parts of Zimbabwe.
But what is it that has lured women into this profession, in a country whose average citizen views death with superstition, myth and fear.
"Gender equality and the fact that women are caregivers and trustworthy, all these qualities have made the industry interesting to us," says 25year old Netsai a female graduate and mother of two. Netsai and other graduates have taken to body removals, body washing and dressing, body embalming, casketing , burials, mortuary administration, chapel services and post-mortem with zeal.
"COVID-19 has made the job of an undertaker or mortician highly risky, but one must take all the necessary precautions. We put safety first," said Mr. Yadyo.
The director of the Cedarwood Memorial School of Mortuary Science directed has lamented the fact that there abounds the myth in people who live in rural and mining communities that the COVID-19 outbreaks can only happen in cities, but rural communities also battle distinct challenges from the virus. For instance, rural people are involved in the washing and burial people who die in their homesteads. 
"Also, some religions believe that they should go through the process of preparing their members for burial on their own, thus exposing themselves to the COVID-19 pandemic. Let professionals handle the process, religious or traditional beliefs aside," advised Mr. Yadyo.
He said that the Cedarwood Memorial School of Mortuary Science is going to be involved in a rural areas COVID -19 awareness campaign. The school is however appealing for some assistance that include a projector, equipment and larger facilities, and they can be contacted on 0777 346 165/ 0735 012 954/ 0713 928 576 or email [email protected].