Sunny Yi Feng roofing tiles are the first of its kind to be introduced in Zimbabwe. Very few people know about them.
This is the material used at the former President Robert Mugabe's famous Blue Roof mansion and the Chinese Embassy in Zimbabwe.
In China, it has been used for over 600 years. It is used in the Forbidden City in China. They last for over 600 years and are still shiny.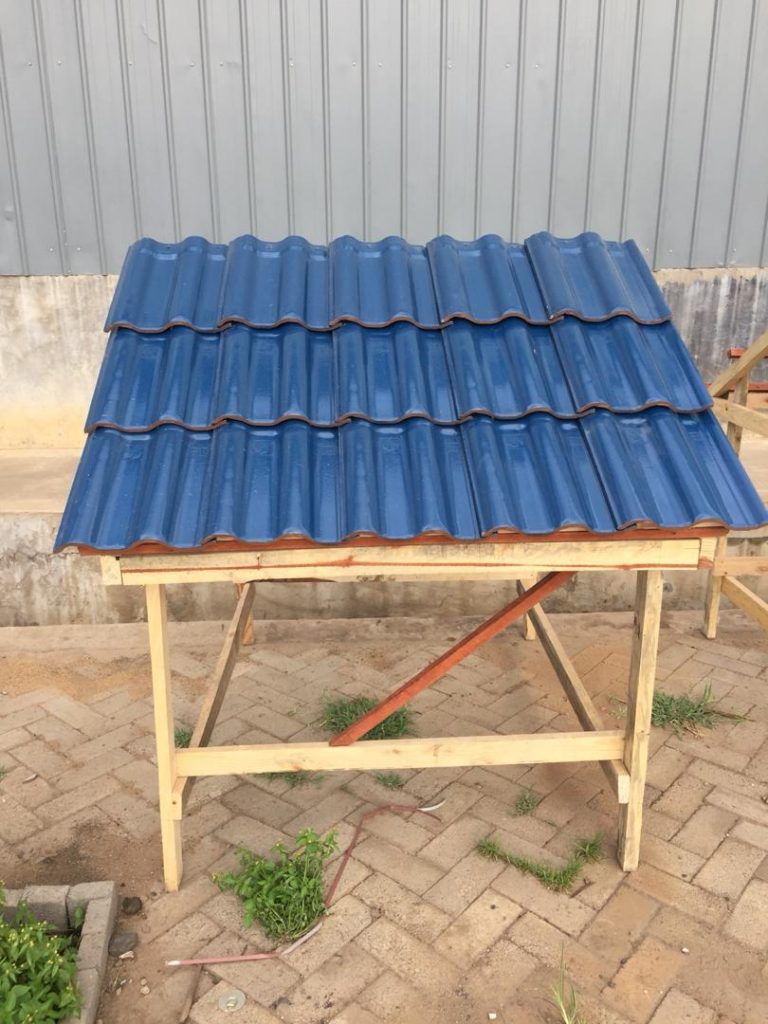 The advantage is that they are durable and last for ever over many generations. The colour never fades. The colour lasts for generations. No need to repaint it.
It is made by hard pressing machine. It is made from hard pressure. For that reason the tile is very light. That means it weighs half the mass of cement tiles.
It means one requires less timber (1,2 metres in between compared to cement that requires 75cm in between. This saves 30% of frame timber and saves 40% inter-row spacing timber.
This kind of tile is sound proof. It keeps the house cooler when it is hot and warmer when it is cold.
The tiles have excellent fire resistance. They also have a higher wind resistance.
"We are making plans for free training for tillers to the local people. We are targeting to train more than 600 carpenters and builders. We have already trained 30 builders and carpenters before lockdown. We gave them certificates.
"We have given some of our graduates some jobs within the company to install the roof tiles. We are still looking for qualified carpenters and builders to join our company.
"We offer free food, transport, and accommodation. After training, if they are qualified and pass the exams we give them money as a bonus. Sunny Yi Feng is a very good company with the welfare of people at heart.
"For our local clients, we have a 3-month period of a special promotion. Those who buy our tiles are given free installation, free labour, and free accessories," said Anna Kaniwa, the Sunny Yi Feng Sales Assistant Manager.