As the council continues its demolition of houses in the capital city's residential suburbs, the leadership of ZANU (PF) Harare Province is unequivocal in its condemnation of the move by the municipality and land barons and called for a stop to the actions which they said are violations of human rights.
This was revealed by Godwills Masimirembwa, the Chairman of the ZANU (PF) Harare province while speaking at a rally held in Kuwadzana Crowborough Farm popularly known as Paddocks where residents received some eviction orders from the City of Harare.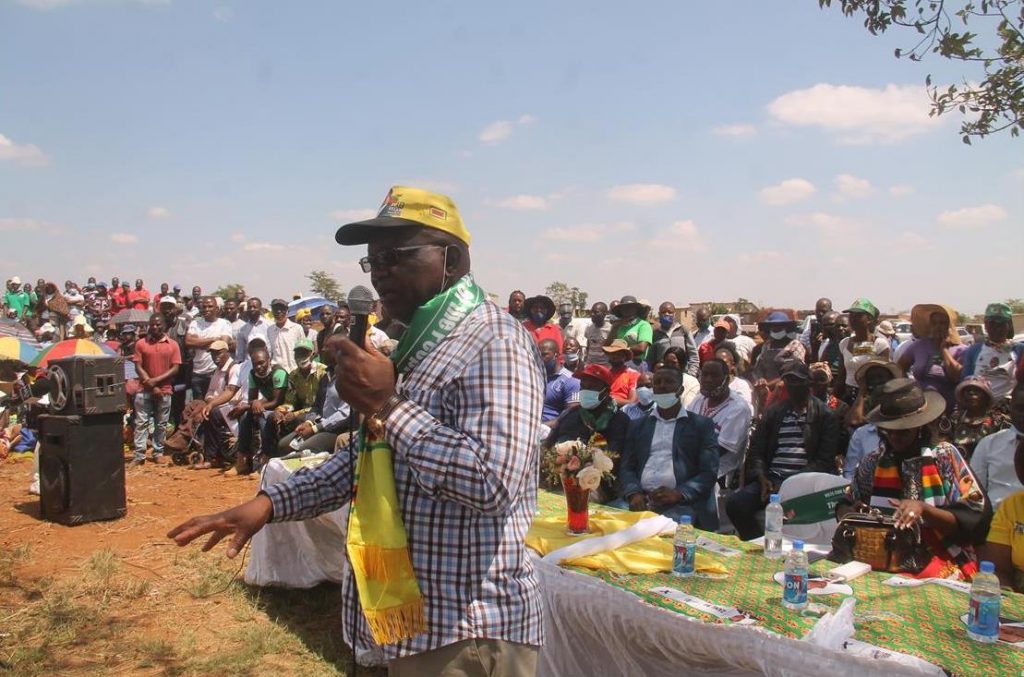 Masimirembwa announced that through the help of Betty Kaseke who is the former legislator and ZANU (PF) Kuwadzana constituency representative, no demolitions will take place after she engaged the authorities about the matter. 

"As the ruling party, we are also going to make sure that all the places in Harare meant for demolitions will be visited and liaise with the authorities to halt the demolitions. We will stand with our people because they are innocent. We say no to corruption," Masimirembwa said.

Honourable Kaseke warned people against allocating land that they do not own to desperate citizens.
"Those who keep on invading land should be arrested. Cooperatives that were not allocated land should not collect any money from the members. The land belongs to the city and the state," Honourable Kaseke said.

She said Harare Province as the capital city should be orderly and be seen to promote sanity.
"As the constituency representative for ZANU (PF), my plea is for the government to consider the number of people that are settled on the farm. If the demolitions continue, about 3000 households will be homeless. Where will these people go given the COVID-19-induced hardships and the onset of the rainy season?

"Yes, we are in full support of the fact that Cooperatives should not be allocated land because their leaders are not honest. The cooperatives double-dip, disadvantaging home seekers. Some of the cooperatives on the farm  have been allocated land by the City of Harare and some were in e process of regularisation but to our surprise, the same authority now wants to demolish houses on the farm that they had planned for residential stands. At the end of the day, we end up thinking that the City of Harare Housing Department is politising the allocation of stands," Hon Kaseke added.
She said citizens have a right to decent and affordable houses and pleaded with the government and city council to regularise the farm and move all those who built on wetlands and on sewer pipe to another suitable land.