By Sowell Chikwari (Lifestyle Reporter)
SCORES of touts, rank marshals, and vulnerable members of the Mufakose community last Friday received food hampers as well as essential Covid-19 personal protective equipment (PPE) to mitigate the effects of the lethal virus, courtesy of regional power utility firm, Power Giants Private Limited.

Titled "Power Giants Mahwindi Covid-19 Relief Programme", the initiative which is part of the firm's corporate social responsibility programme saw touts and rank marshals receive food handouts consisting of cooking oil, soap, sugar, salt, face masks, and sanitizers.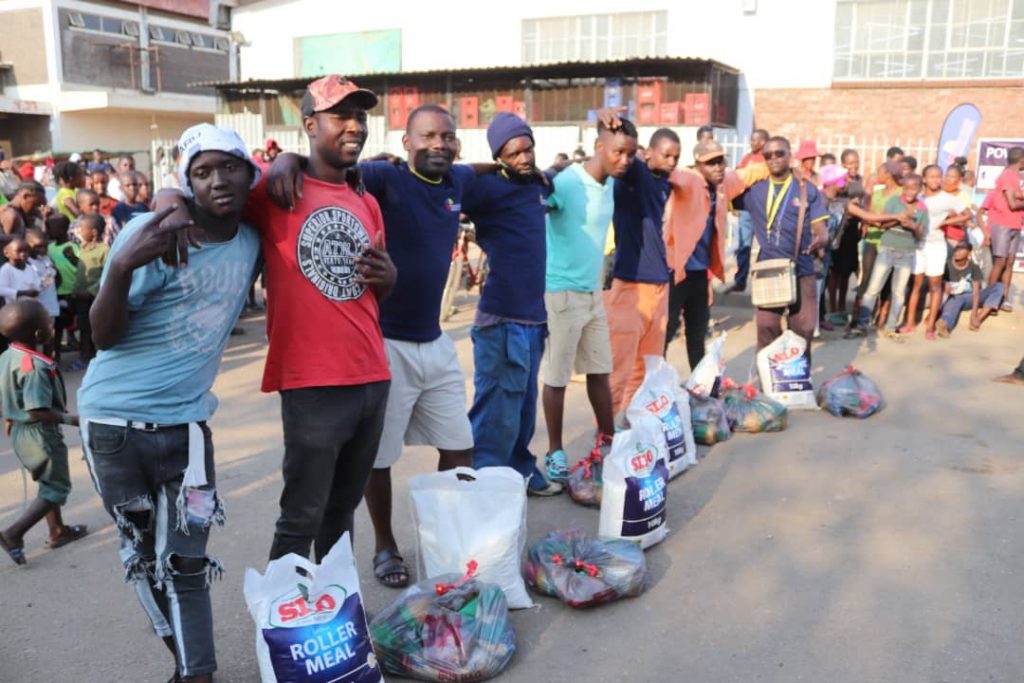 Speaking on the sidelines of the event, Engineer Edzai Kachirekwa, the power utility firm's managing director said the initiative, which is expected to be conducted in several cities where the firm has a presence, not only aims to give food hampers to touts as tokenism but mainly to mould their character in order for them to work well with the commuting public in the discharge of their duties.

"We have been addressing issues to do with their rogue behaviour. The majority of them behave in an undesirable manner so we are reaching out to them to advice and mould them to become responsible citizens who can play a meaningful role in shaping society. We also provided them with counselling services exhorting them to desist from drugs, alcohol and substance abuse," he said.

The event – held at OK Mufakose Shopping Centre – was punctuated with entertainment by Greaterman, dance groups Iyasa and Mickey Mouse who serenaded the crowd with their tantalising dance routines.

Mufakose-based DJ Soundman kept people on their feet as he belted tune after tune, much to the delight of the audience.

With a regional presence in southern African countries namely Botswana, South Africa, and Zambia, the firm opened doors in Harare in 2011 and has numerous branches throughout the country including in Mutare.
They specialise in the construction of high voltage substations, electrical installations, the supply of electrical components, consultancy as well as solar installation at both household and industrial level.